Sell your house for cash fast
*
Fill the Quick form to get a Top Dollar quote for your house.
Buy real estate with cash very fast
It often happens that you need to sell a house quickly and without waiting for the transfer of money to the account. The reasons may vary: you want to buy something better or, on the contrary, something smaller, unforeseen situation has happened, or real estate may also be inherited, but you don't want to use it. In such cases, people usually turn to realtors and make a mistake. There is no doubt that specialists will be able to find good sale options but no one knows how long the process will take. Moreover, even after a fast transaction, the money will reach the account in a couple of weeks in the best case, and in the worst case it will take 2-3 months. Therefore, contact us if you want to simplify the process and get the due amount without significant price concessions. Our specialists will help you conduct all operations quickly and at the highest level.
Is it profitable to work with us?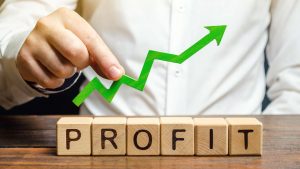 Selling a house is not an easy task, but if you trust the professionals, the process will be carried out without delays and without cutting huge amount. Recently, a lot of new real estate agencies have appeared in the market; they offer pretty good conditions. However, if you contact them, the sale may last for years, and there are no guarantees that the deal will be closed on the desired terms. Also, the word "fast" in this case is not entirely correct, because even if the realtor manages to agree with the buyer, the money will be credited to your balance much later than the data of signing the contract.
When you need to sell a house without delays, it is better to contact us — this way the deal could be closed in a matter of hours. At the same time, you won't need to pay any fees, as there are no extra costs. Each of our clients gets 100% of what we offer. Our company is not doing charity, but we also don't knock the price down to the catastrophically low level. The offer is fully consistent with the condition of the house. That is why the services of our company have been in demand in the market for a long time. You can make sure of this judging by the positive feedback from our customers.
The biggest advantage of working with us is that we don't ask many questions and just do our job. It's enough to call our managers, indicate the address and the time when you can show the house. Then we will discuss all the details, negotiate the cost and sign a deal.
How to sell house to our company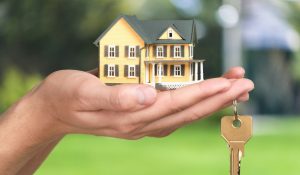 You may want to sell the house for various reasons. Not everyone estimates their financial capabilities correctly, and in general there are enough unexpected situations in life. Fortunately, we are ready to quickly buy a house without digging deep into the seller's soul and without asking about their problems. The only important condition is that you must be the legal owner or heir of the property. Our experts help you with the paperwork, so there will be no troubles.
The algorithm for selling the house is as follows:
You contact our specialists. You can do it in any convenient way, since we offer to use modern communication channels for this. The first time you contact us, you will need to provide your name, email, phone number and home address. We can immediately schedule a meeting.

We discuss a convenient time to see the house and documents. After that, our specialists go to the site, assess the property and offer a fair price for it. Remember that we don't give more money if the house is not worth it, and we are not trying to severely cut the price. This is the keystone of our company.

After the offer is approved, we check the documents and sign the contract. If there are no problems, the deal can actually be closed in a week or even earlier. It is worth noting that we are not going to rush anyone and, if you want to sell the house really fast, we will do our best for this.
The clients who have sold their houses to us are very pleased with the fact that the process was fast and that we ask only necessary questions in comparison with other investors who want to know absolutely everything. We have simplified the buying and selling procedure and this is an important advantage for both parties.
Alternatives to a fast home sale
Many people consider our offers as fraudulent, because selling a house quickly at a good price sounds unrealistic. However, you shouldn't worry, because we value our reputation and try to offer the best conditions.
Sometimes even if it is necessary to quickly sell the house, the owners hesitate, because now it is very easy to face financial and legal problems. Some properties are more expensive given their location and condition, others are cheaper. When they decide to sell the house fast, people significantly cut down the price agreeing to not the most favourable terms.
There are several alternative options:
Individual sale. This includes placing an ad on various Internet platforms, communicating with potential buyers, and lots of paperwork. The more active the process is, the faster the task will be solved.

Contact real estate agents. The average time it takes to sell a house is two to six months taking into account all bureaucratic issues. Real estate services need to be paid for, so you'll spend more money.

Sale to resellers. In this case, you will have to significantly reduce the price. This is an extreme option, which we don't recommend, because financial losses are significant regardless of the condition of the house or its location.
It is a purely individual decision how to sell your property. However, it is better to contact us and receive the due remuneration and face a minimum of problems during the transaction. Of course, all the necessary operations will be held without delays and wasting time to make the price even lower.
Buying a house for cash or transferring money to a card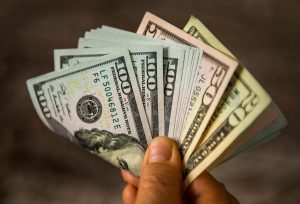 Anyone who wants to sell a house fast and without problems should arrange a deal with cash payment. Our company will immediately hand over the required amount to the seller if they agreed to the terms and the property is really good. The same cannot be said for other interested parties who rarely have enough money to close the deal. Accordingly, it will take more time to reach an agreement. The situation can have consequences if the buyer hesitates with the payment and then breaks the agreement, and you have to start all over again.
We understand that it is extremely difficult and very uncomfortable to be in a difficult financial situation. Moreover, in this case, you need to do a lot of extra work, so there is absolutely no time to sell the house. But this is not a problem — contact us to discuss the conditions and make an agreement. Everything wi
ll take no more than a few hours. If you want, you can fill out a special form on the website, if it is more convenient for you. After reaching an agreement, we will buy the house in the near future — often it takes a few days; the maximum period is 1 month but not more.
Risks when selling a house to our company
This interesting and very profitable offer is almost never taken without hesitation. Selling a house for cash can simplify many processes, but the security is not at the highest level. This can be seen in cases when a seller contacts untrustworthy buyers. It is possible to draw up a contract, but unforeseen situations are not always resolved very quickly in a court. Accordingly, a fast sale could end up with more problems and the same lack of money for a long time.
A good realtor will help you avoid such troubles, but the process will definitely not be fast, and the additional costs may not satisfy the owner of the house. Therefore, it is worth contacting our company, which concludes transactions for any amount quickly and without any problems. There are no risks, because we respect the principle "agreed — made a deal — got my money". There are no additional stages and this is an important part if you want to get funds to meet your needs fast.
Who will find out conditions suitable?

The great advantage of our company is that we are ready to buy a house from someone who is really ready to sell it. The number of questions and checks is minimal, the specialists carry out the registration procedure very quickly, and the money is paid immediately after the agreement.
 In general, our conditions are suitable for people who:
are heavily in debt and want to fix the situation;

have inherited a house but don't want to pay taxes for an unnecessary object;

plan to purchase other property;

move to another city and there is no time for a long search for a buyer.
Separately, it is worth mentioning those who don't want to overpay to realtors, brokers and banks. When contacting us, each client will feel a high level of service and find the most favourable conditions in the market. Do you need to sell a house quickly and profitably? Call our managers, and we will definitely come to an agreement and will close the deal as soon as possible.
Sell your house for cash fast
*
Fill the Quick form to get a Top Dollar quote for your house.